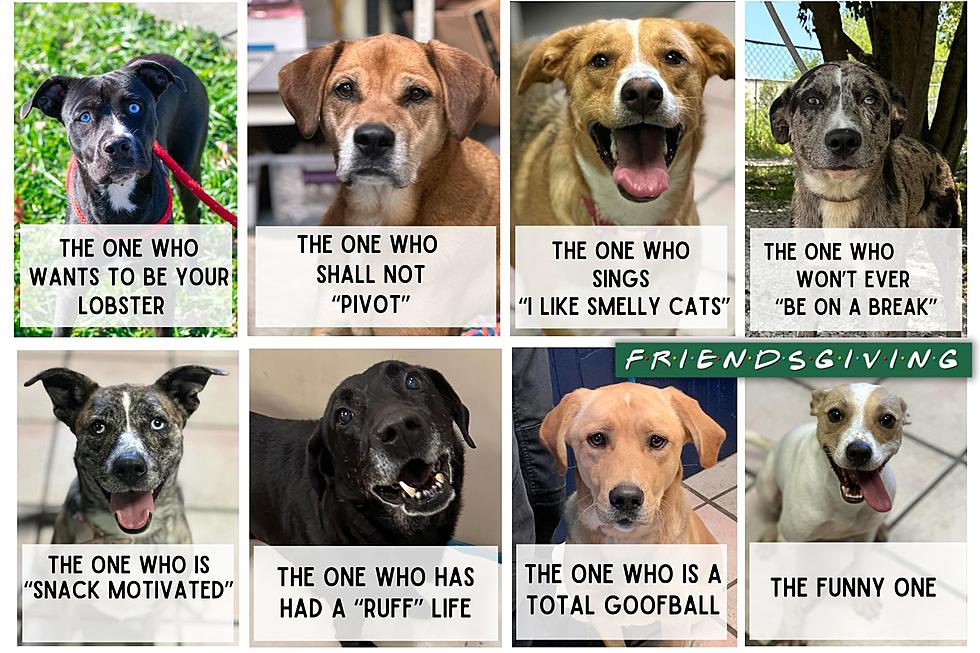 Meet the Dogs Available for Warrick Humane Society Friendsgiving 2023
WHS Canva
Thanksgiving is coming up and I don't know about you but I'm excited to spend it with friends and family. If you are looking to expand your portfolio of friends and possibly even family, the Warrick Humane Society has a fun program that they host every Thanksgiving weekend.
WHS Friendsgiving
Join WHS for their annual Friendsgiving event! From November 21st to November 26th. You can foster a pup and break them out for Thanksgiving! This also gives the shelter staff a much-deserved break to spend time with their own families.
How does it work?
Fill out an adoption application at https://warrickhumanesociety.org/adoption/ and under the name of the pet you're applying for list "Friendsgiving".
All other pets in the home must be fixed, up-to-date on vaccines, and must be current on heartworm prevention.
A staff member will review your application and contact you if approved.
Staff will help you schedule a time on either Tuesday, the 21st or Wednesday, the 22nd to pick up your pup. We suggest meet-and-greets with other dogs in the home.
All dogs are first come, first serve.
Staff will then help you schedule a time to return the dog of your choice on either Friday, Saturday, or Sunday.
If you fall in love and decide to adopt, you will receive $50 OFF that dog's adoption fee for being a foster!
***Dogs 3 months and older apply for this event.***
Meet the Dogs Available for Friendsgiving